Over 450 million pairs of jeans are sold every year in America. Despite the many styles, the traditional jean remains the most popular. However, not all clothing companies may make them the best quality. We're all victims of it! Ripped jeans in between our legs/thighs! 
So, it's about time you sit down and read on to learn how to fix ripped jeans. This article will especially be helpful if you're not one who is too crafty because we will go over how to fix ripped jeans without sewing. In fact, by doing so, you're helping combat the issue of fast fashion and helping the environment!
Do you have a particular question about fixing the jeans without sewing? Then use the table of contents below to jump to the most relevant section. And you can always go back by clicking on the arrow in the right bottom corner of the page. Also, please note that some of the links in this article may be affiliate links. For more details, check the Disclosure section at the bottom of the page. 
How to fix a hole in jeans without a patch?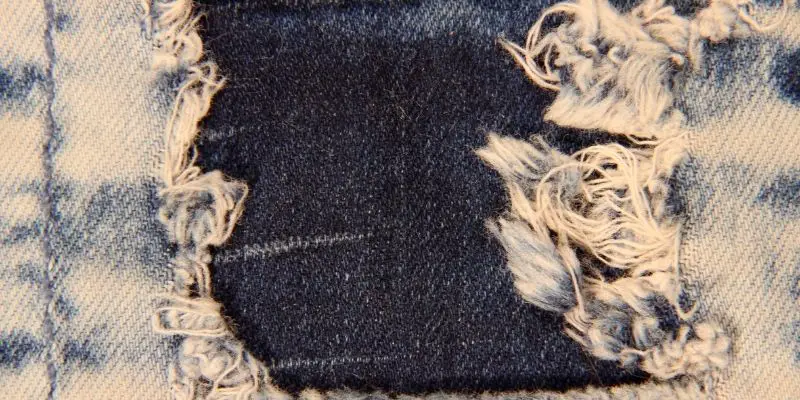 It may seem like a hassle to even fix jeans, but fear not! It's worth a try. If you have a straight cut in your jeans, then hand sewing is the most simple method. You can even purchase an invisible fabric mending tape and place it under the tear. You can use the overcast stitch technique, an edge finishing stitch that neatens up your edges.
Make sure to use a thread that is the most similar color to your pair of jeans. After everything is patched up, cut off any excess fabric. And voila. 
To repair the hole in jeans, especially larger ones, then we have a few creative recommendations. From embroidery stitches over the whole, Sashiko Japanese embroidery, or the most classic, buying ready-made patches from stores. 

How to fix holes in jeans?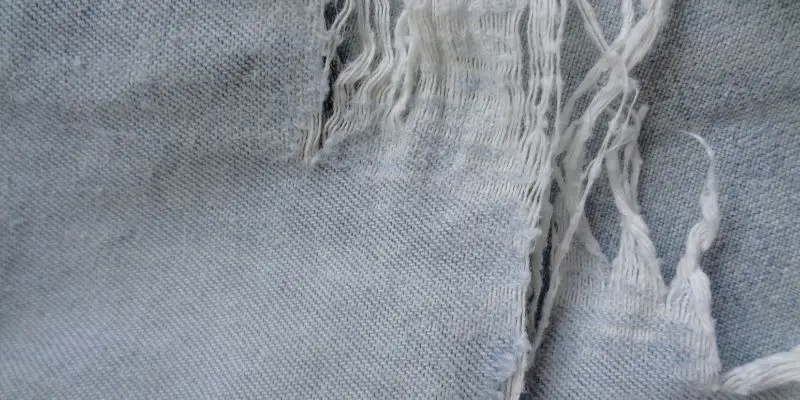 If you're really not the type of person who is keen on being crafty, then this is one way to fix a hole in jeans without sewing: fabric patches! The other materials you need to repair holes in jeans are fabric glue, self-sticking clothing tape, heat-activated hemming tape, and an iron. 
First, get the (double-sided) self-sticking tape and cut it thin enough to go over the tear/hole from the inside. Cut the same size of heat-activated tape and place it on one side of the hole. 
In doing this, get your iron and go over it, making sure it is tight. Now, get your fabric patch and cut it just a little bit larger than the hole. Place that over the damaged area, sticking it to the jeans with fabric glue over the topic. 

How to fix ripped jeans that ripped too much?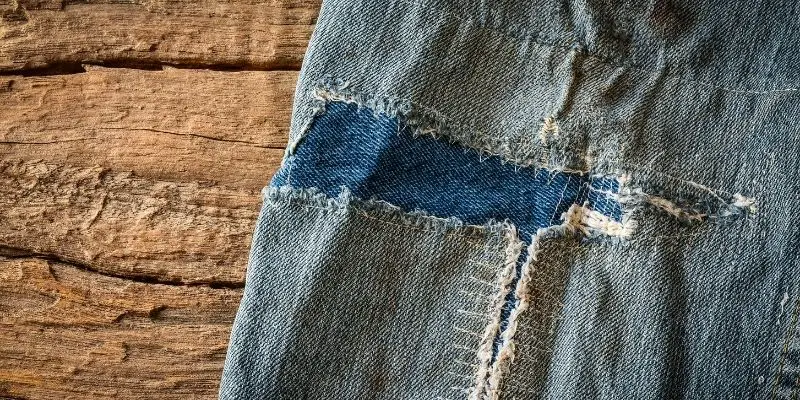 The best way to fix ripped jeans, and the most favored method, would be patching from under the rip/hole. This works no matter how large a tear or hole is because you can just get a patch or a new piece of jean material, as long as it is the same weight and color as your original pair of jeans.
The technique is fairly simple to do, as you can just do running stitches loosely to attach the patch from the inside. Then from the jeans' surface, making the weaving movement similar to the original stitch on those jeans. 

How to make jeans bigger without sewing? 
If you want to fix your jeans to make them bigger and without sewing, there is a way! The first way to do so is by stretching it out by hand and on a coat hanger after washing it. You could also have iron/steam it and use a waistband stretcher. Another option is to add extension patches, but this works best if you have high waist jeans.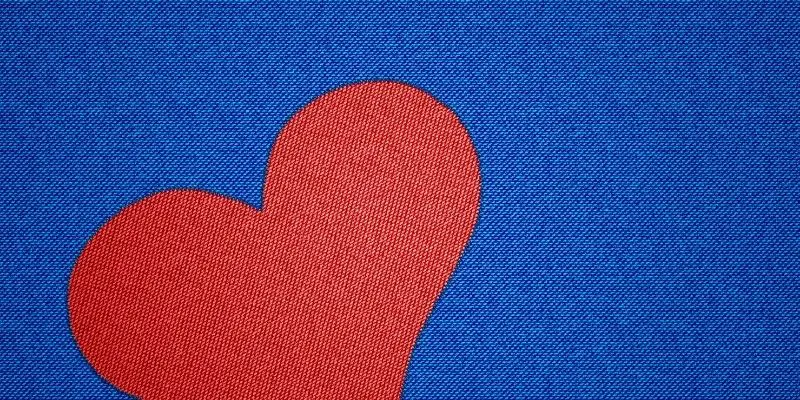 How to patch jeans without a sewing machine? 
If you don't mind giving your jeans a new style, you can definitely make an embroidery stitch over the patch, rather than closing it shut or using a patch. This involves marking around the hole with light ink or chalk. Following that mark, use that as a stencil and make stitches following that shape. At different points of the shape, repeat similar stitches across/over the hole until it is covered. 
Another technique is Japanese Sashiko embroidery. This is fun, creative, and an option to use an easy patch for holes in jeans. Placing a patch under the whole, from the inside, you then stitch from the outside of the jeans doing whatever pattern you'd like. In this traditional Japanese technique, it's little 'stabs' or small lines, done by the thread. 

How to fix ripped jeans crotch without sewing?
The best way to fix ripped jeans without sewing is the patch method, as mentioned above. All it takes to fix that tear in jeans is the self-sticking tape, heat-hemming tape, glue, and an iron. This will require no thread, extra pieces of cloth, or needle to repair ripped jeans. 
Credits: photos by Canva

Disclosure: at sewingyourstyle.com we only write about the products that we've researched and considered worthy. But it's important to mention that we are a participant of several affiliate programs, including Amazon Services LLC Associates Program, an affiliate advertising program designed to provide a mean for us to earn fees by linking to Amazon.com and affiliated sites. As an Amazon Associate sewingyourstyle.com earns from qualifying purchases.