When we rip a piece of our clothing or a pair of our pants, we simply throw it away. But what if there was an alternative? This is where Japanese embroidery, specifically Sashiko embroidery, can come in and save your clothes.
This traditional Japanese stitching technique not only fixes and repairs your ripped clothes, but while doing so, you can add any design or geometric pattern to it. What results in is a beautiful design. Today, there are no rules, and you can choose any color or stitching technique. You can even use it to decorate handkerchiefs, tablecloths, sheets, lamps, and practically anything. Read on, and you'll discover how exactly it is done, the history of the art, and how simple it can actually be.
Do you have a particular question about Japanese embroidery? Then use the table of contents below to jump to the most relevant section. And you can always go back by clicking on the arrow in the right bottom corner of the page. Also, please note that some of the links in this article may be affiliate links. For more details, check the Disclosure section at the bottom of the page. 
What is Japanese embroidery called?
Japanese embroidery is called Nihon Shishu in Japanese. These are embroidery techniques that originated more than a thousand years.

History of Japanese embroidery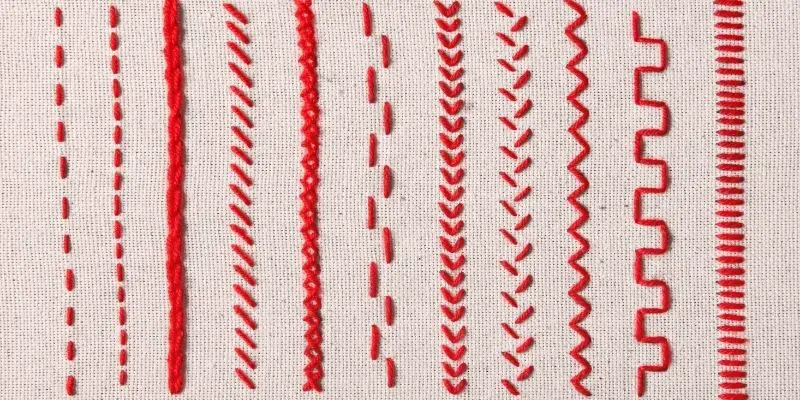 In the beginning stages of this art, this ancient Japanese embroidery was initially used simply to decorate items featured in religious ceremonies. They were seen on costumes of the Ladies of the Court and were quite exclusive to a more affluent, high-ranking group. Through time, Shishu began to adapt more Japanese characteristics and qualities and is more broadly used for artistic purposes. This antique Japanese embroidery is now available to a broader audience, not just people of high society's rank.

Chinese embroidery vs. Japanese embroidery   
Chinese and Japanese embroidery are the oldest and most prominent of oriental embroidery. Recent archaeological discoveries have revealed that Chinese embroidery dates back to 3,800 years, and from there, it had moved to Japan, where they developed their own style for the kimonos and obis. These two embroidery types differ in that each culture will use their own traditional colors, family crests, and symbolic motifs special to their country.

What are the techniques of Japanese embroidery?
The technique uses silken threads, intricate patterns, and symbolic motifs that are worked on fine silk. There are different techniques to do Japanese embroidery, which differ in style and movement of your stitch:
What is Sashiko Japanese embroidery?
Sashiko is a type of Japanese folk embroidery that uses running stitch (the most basic, straight-stitching technique). Traditionally, these are made into geometric patterns with white cotton and on an indigo blue fabric. It is said that the blue and white color choice resembles snow falling on old farmhouses.
The word 'sashiko' actually means little stabs. So, these little 'stabs' lines are used to form different shapes and curves. Common motifs of the Sashiko embroidery are waves, bamboo, mountains, arrow feathers, grass, and diamonds, just to name a few. When looking at the different designs up close, you'll see what I mean by little stabs. It's a very minimalistic technique that can actually result in exquisite designs.
Do you use a hoop for Sashiko?
Yes, it would be much more helpful to use a hoop for Sashiko. The process/technique is quite simple and requires only your basic tools: needle and thread. In fact, you are also able to get ready-made templates with patterns and designs to follow.
What is the difference between Sashiko thread and traditional embroidery thread?
When doing the Sashiko technique, you have to make sure you have a long enough thread to complete an entire row continuously, without stopping. Traditionally, the difference between Sashiko thread and traditional embroidery thread is that Sashiko had to be a specifically white thread on a darker fabric (indigo blue, to be exact). Today, it does not have to be like that, and you are free to choose whatever colors you please.
What is Japanese Boro stitching?
Boro is translated as 'ragged' or 'tattered.' This technique uses scraps or small patches of fabrics stitched together or on top of each other, using the sashiko stitch. It does not have a particular design, shape, or pattern but rather achieves a beautiful texture. Historically, it was done by Japanese peasants in the Edo period, who needed to find ways to maximize any material they had. In short, no fabric was thrown away.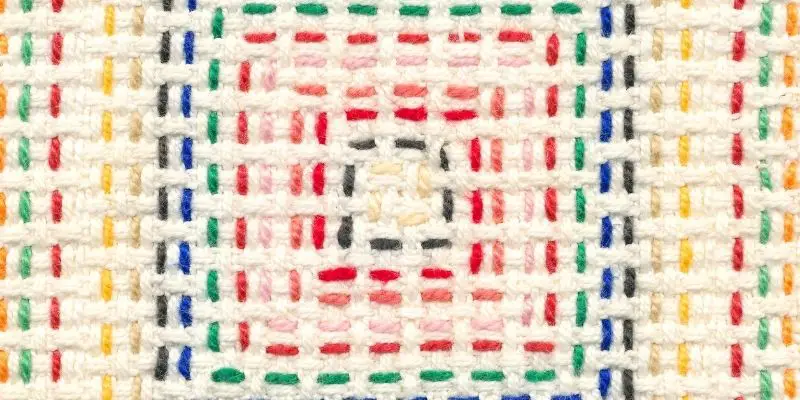 Traditionally, over generations of families, these pieces of boro clothing would collect more and more patches. Over time, you would no longer see the original fabric, the thicker the clothing got. What was once an indication of rural Japan, or of the poorer classes, is now universally appreciated.
Japanese brand, Kapital, has produced boro jeans, totes, and denim jackets.
What is Japanese Bunka embroidery?
Bunka embroidery technique uses traditional or special rayon thread to create intricate, exquisite images. They create different textured looks and achieve different tones and depths. From afar, these actually look like paintings. In fact, the way the needle is held resembles when an artist uses their brush.
What is the difference between Sashiko, Boro, and Bunka?
Sashiko is the technique of little 'stabs' to make geometric shapes and patterns. Boro results from this technique's continuous repetition on small pieces of cloth on top of each other. This is done until the whole piece of clothing/material is covered in these little patches.
It does not form a particular clean/clear pattern but rather creates a distinct rough texture.
Bunka, on the other hand, is a more intricate stitching technique that actually forms clear images. Plus, not just one stitching technique is used. A major difference is that the needle (punch needle) used for Bunka is unique to Bunka.

What thread do you use in Japanese embroidery?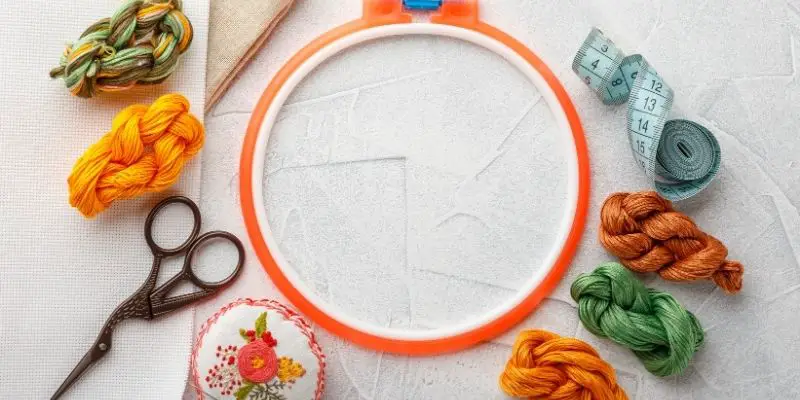 It is recommended to buy specifically Sashiko thread in the case of the traditional Sashiko technique, white thread. For the traditional way of doing Boro, you better be using a vegetable dyes Sashiko thread to capture Boro's traditional ethos and feel.

What are the most common Japanese embroidery stitches?
The most common Japanese embroidery stitch is the running stitch, used in both Sashiko and Boro. Also used is the stem stitch and satin stitch. However, as seen in the Bunka stitch, you can mix the different techniques.

3 tips on how to do Japanese embroidery
Take Japanese embroidery classes. If you live in the U.S., the Nuido, also known as the Japanese Embroidery Center, is worth checking out. They go over the history of the art and offer some classes to hone the different techniques. Additionally, keep your eye on your local art museum or local community centers for any exhibitions and workshops; they may have some on the topic of embroidery.
Subscribe to embroidery blogs and YouTube channels. You can start off with simple stitching techniques, and at your own pace, start taking on more intricate Japanese aesthetics. Anything can be learned online. There are a few places on the internet to learn and pick up Japanese embroidery techniques, especially because it has spread worldwide, reaching embroidery/stitching enthusiasts.
Read and immerse yourself in the Japanese culture and save tons of money on courses by learning-by-doing it yourself. E.g., check this amazing guide on Techniques of Japanese Embroidery. It has everything to get you started, really. Be inspired and create. 

Contemporary Japanese embroidery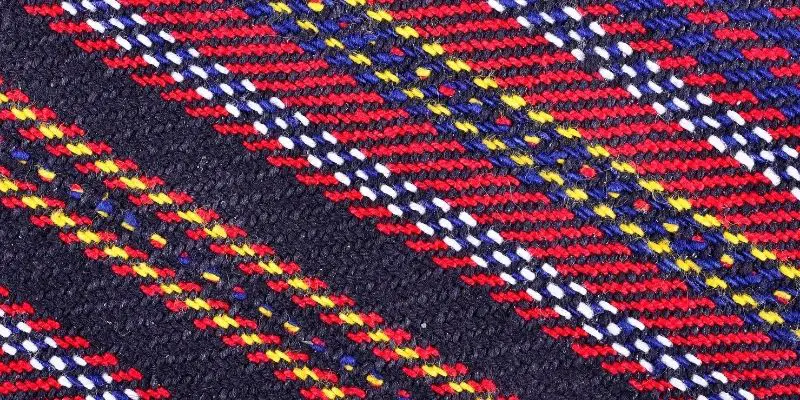 Contemporary Japanese embroidery can be seen in different places today, especially in fashion, where large fast fashion brands have featured Japanese-inspired designs. Artist, Sawako Ninomiya, does contemporary Japanese embroidery.
What makes Japanese embroidery so relevant today is that there is more demand for sustainable fashion. Hence, why Boro may continuously grow in popularity. In New York City this year, the Japan Society showcased a new exhibit dedicated to Boro, called "Boro Textiles: Sustainable Aesthetics". It showed how fashion designers are learning to be sustainable through this traditional Japanese textile practice.
According to the United Nations, the fashion industry is responsible for 10% of carbon emissions and is expected to continue growing to 24% by 2050. Globally, the fashion industry produces 92 million tonnes of landfill waste every single year. 
Hence, you can imagine why some brands are trying their best to be more conscious of their businesses. For example, the apparel brand, The North Face, is attempting a new workshop program to hone the skills to repurpose and recycle old clothes and materials.
 Also, H&M are keen on increasing their recycled denim and vegan leather in their collections. The simple Sashiko technique for sure will come in handy to these companies (or even to any cautious consumer). It's an easy method that could make a big difference in the industry by bringing a new life to old things. 
Credits: photos by Canva

Disclosure: at sewingyourstyle.com we only write about the products that we've researched and considered worthy. But it's important to mention that we are a participant of several affiliate programs, including Amazon Services LLC Associates Program, an affiliate advertising program designed to provide a mean for us to earn fees by linking to Amazon.com and affiliated sites. As an Amazon Associate sewingyourstyle.com earns from qualifying purchases.