Sewing machines, just like other mechanical devices, must be lubricated every so often to work correctly.

Sewing machine oil is a lubricant primarily made for sewing machine components, recommended to be applied about every 8 hours of active sewing. The use of sewing machine oil decreases the friction in the machine's parts, keeping them from rubbing on one another and wearing down.
Therefore, the extra oiling keeps the machine running easily and quietly, and it helps lengthen the machine's lifetime.
Are you interested in a particular question about sewing machine oils? Then use the table of contents below to jump to the most relevant section. And you can always go back by clicking on the arrow in the right bottom corner of the page. Also, please note that some of the links in this article may be affiliate links. For more details, check the Disclosure section at the bottom of the page. 
Which oil is suitable for a sewing machine?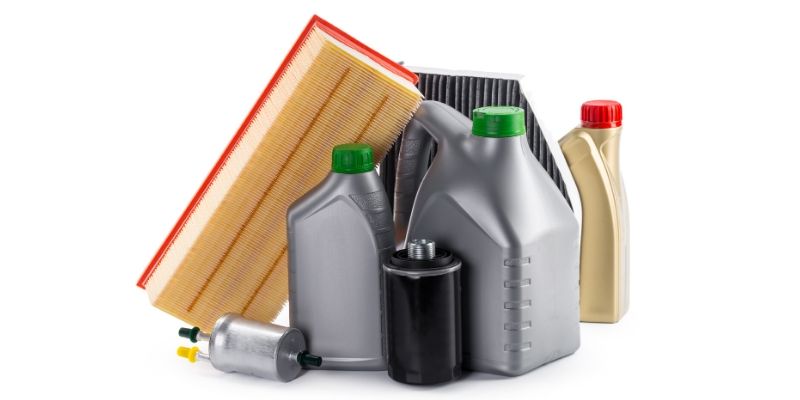 There are three main types of sewing machine oils: synthetic, natural, or petrochemical.
Synthetic oil is an artificial alternative to mineral oils. It is generally safe to use on plastic, rubber and painted surfaces. This type of sewing machine oil is typically more expensive than mineral oil.
Petrochemical oil is made from substances produced from petroleum. This type is odorless, watery white, and the most effective. Most sewing machine oils are made from petrochemicals.
Natural oils are natural substitutes for sewing machine oils and can be made from jojoba, silicone, and ester oils. Though natural, natural oils often don't work as effectively as mineral or synthetic oils and may gum up your machine if not mixed properly.

What oil is closest to sewing machine oil?
Don't use automotive or cooking oil for your machine. It may clog the gears and destroy any fabric used for your next project. 3-in-1, engine, coconut, olive, WD-40, and other oils are also not suitable for sewing machines. 
So, what kind of oil should you use? Stick with "sewing machine oil" if you want your working horse to live a long and happy life. 

Do sewing machines need oil, and why?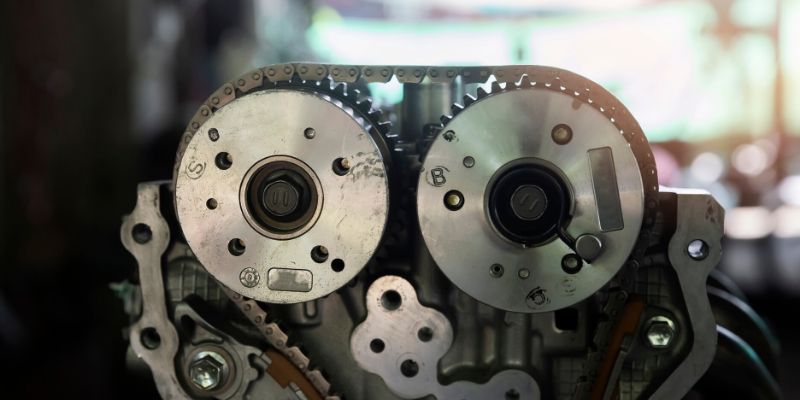 Just like a car, sewing machines have moving parts. If they are not kept lubricated, there will be significant damage to the gears.
We use sewing machine oil to reduce the friction between the moving metal parts of the sewing machine. Lack of proper oil will slow the operation of the sewing machine and eventually cause damage to the machine.
This is much more true for vintage and antique sewing machines as they were almost always made entirely of metal parts.
Modern devices are designed to operate with far less regular oiling. Fewer metal parts are moving against metal. Some have a wick system that might just require an occasional drop of oil in the bobbin case.
It's best to follow the recommendations in your owner's manual for the best maintenance of your sewing machine. You must use a product designed for use with sewing machines.
The wrong oil will not evaporate and will build-up, causing the machine to freeze up. 
Pro tip: sew on scraps for a bit after oiling in case there is any leakage.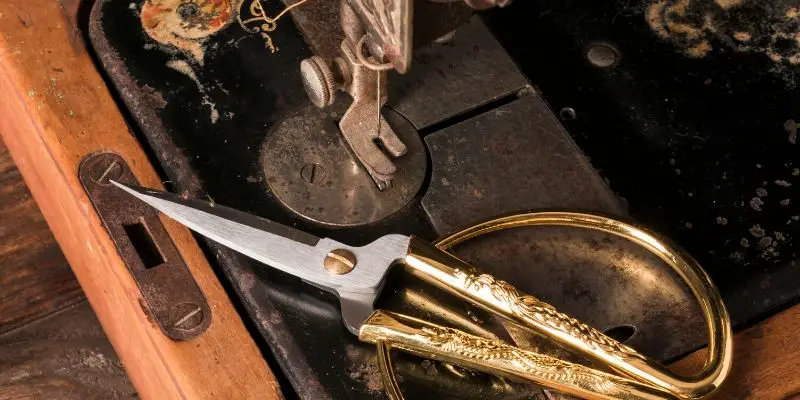 How to choose the best oil for your sewing machine?
First, make sure your machine actually requires oiling. It might be made of plastic and rubber – and those materials don't need lubrication. So read your manual carefully. But if it says that you have to oil your machine, look up for the manufacturer's recommendation on the sewing machine oil brand to use in your case. 

Best sewing machine oil: our top choice
This crystal clear oil by Zoom SPROUT is highly refined, non-detergent mineral oil. This product is of high purity, lightweight, and clear color make these the perfect lubricants for textile applications. It works well for most home and industrial sewing machines. It doesn't have a scent, odor, and is completely colorless (clear). It is actually effortless to control and not messy at all. And you'll get a LOT of oil for the price. 


Best Singer sewing machine oil 
Great oil created by Singer for Singer. It gives excellent lubrication even with just a drop or two of this oil. And it's actually an all-purpose oil. So you can use it not only for sewing machines but also for vacuum cleaners, computers, bicycle gear, any types of motors or rapid speed machines. Overall it's an excellent machine oil of high quality. Just what you would expect from Singer.  


Best Brother sewing machine oil 
Brother users reportedly love this oil by Lily White. It's odorless, and of the right viscosity for virtually any home machine, including your sewing machine. 

The price per oz is very generous, and it seems you might want to use it for any other items in your house, it might not be such a bad idea to buy it in bulk. It works great and is SO cheap when you buy it by the gallon. 


Sewing machine oil that works best for Janome 
This oil is claimed to be universally compatible, so it works with practically any brand of sewing machine: from Kenmore and Bernina to Janome. And the amount/quality ratio you'll get with every bottle of this oil is quite unbeatable. Free of any toxic ingredients and creates lasting protection for any of your sewing devices.


Best Juki sewing machine oil
This oil, just like any of Juki brand's products, is generally referred to as a Rolls Royce of sewing machine oils. And even though the price is a bit high for this one, since they shipment and production is in/from Japan you get exactly what your precious Juki needs and the bottle will last for years anyways. So, overall, it's a solid choice. 



Disclosure: at sewingyourstyle.com we only write about the products that we've researched and considered worthy. But it's important to mention that we are a participant of several affiliate programs, including Amazon Services LLC Associates Program, an affiliate advertising program designed to provide a mean for us to earn fees by linking to Amazon.com and affiliated sites. As an Amazon Associate sewingyourstyle.com earns from qualifying purchases.